Authenticity is everything! You have to wake up every day and look in the mirror, and you want to be proud of the person who's looking back at you. And you can only do that if you're being honest with yourself and being a person of high character. You have an opportunity every single day to write that story of your life" (Aaron Rodgers)
Being in touch with your feelings will make you a better person as well as a better parent and partner. Being true to your emotions can't help but make you feel better about yourself, for you're able to be authentic.
When we choose to bury our feelings, we act differently. We may not make ourselves available to others and may withdraw, or just not be fully engaged when we do spend time with other people. At other times, we can react inappropriately because our emotions are pulling us in a different direction from where we really want or need to go. When you express how you really feel (in an appropriate manner), problems get solved, relationship issues get resolved, and life is easier. In addition, you will like your life better because you're not holding on to unhealed or confusing feelings.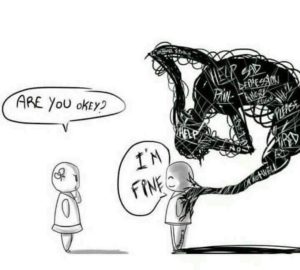 https://www.julaaniol.com/wp-content/uploads/2018/05/julaaniol.png
0
0
Jula
https://www.julaaniol.com/wp-content/uploads/2018/05/julaaniol.png
Jula
2018-08-29 07:12:10
2018-08-29 07:12:10
The power of authenticity