Self-love – how important it is to us? 💚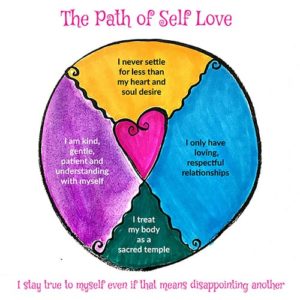 "You can search throughout the entire universe for someone who is more deserving of your love and affection than you are yourself, and that person is not to be found anywhere. You yourself, as much as anybody in the entire universe deserve your love and affection." (Buddha)

Self-love is a state of appreciation for oneself that grows from actions that support our physical, psychological and spiritual growth. Self-love is dynamic; it grows by actions that mature us. When we act in ways that expand self-love in us, we begin to accept much better our weaknesses as well as our strengths, have less need to explain away our short-comings, have compassion for ourselves as human beings struggling to find personal meaning, are more centered in our life purpose and values, and expect living fulfillment through our own efforts.
Perhaps, you have difficulties to show yourself love, acceptance, compassion. If you would like to change that and learn more about yourself just visit my website and get in touch: www.julaaniol.com
https://www.julaaniol.com/wp-content/uploads/2018/05/julaaniol.png
0
0
Jula
https://www.julaaniol.com/wp-content/uploads/2018/05/julaaniol.png
Jula
2018-07-08 11:58:43
2018-07-08 12:06:07
Self-love – how important it is to us? 💚